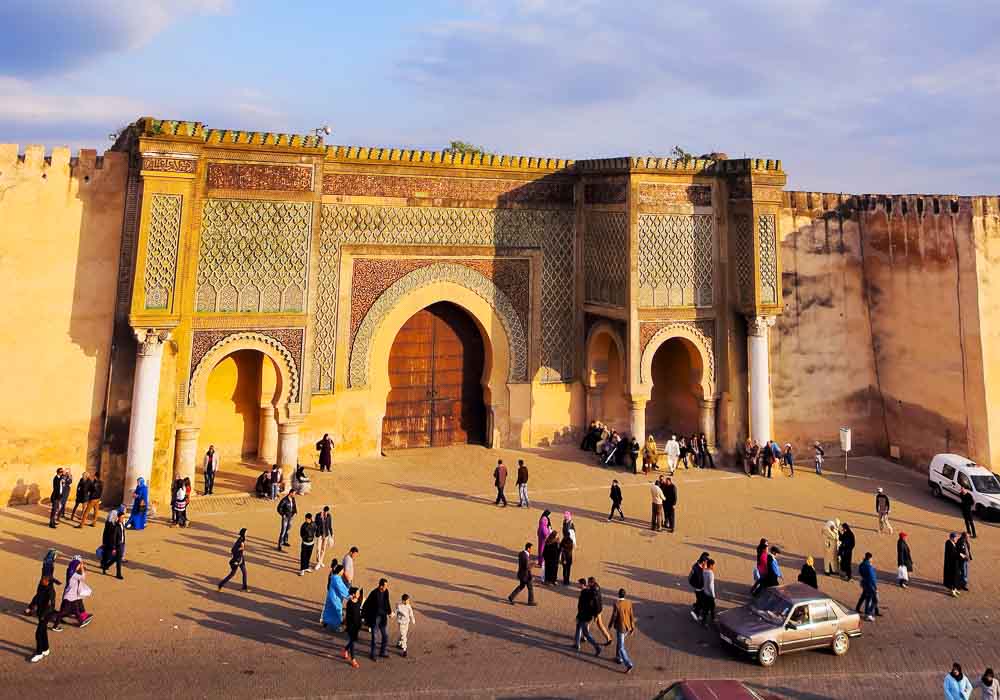 The Mellah is a traditional Jewish quarter located in the Fes el-Jdid neighborhood of Fes, Morocco. The Mellah was established in the 15th century as a separate quarter for the Jewish community, as was common in many cities in the Muslim world at the time. The Mellah is situated next to the Royal Palace, and it is considered one of the most well-preserved Jewish quarters in Morocco. This is part of our Jewish Heritage tour of the city of Fes.
The Mellah is characterized by its narrow, winding streets, traditional houses, and synagogues. The most famous synagogue in the Mellah is the Slat Alfassiyine Synagogue, built in 1790, which is still in use today. The Mellah also features a Jewish cemetery, which is considered to be one of the oldest and most important Jewish cemeteries in Morocco.
The Mellah is a unique and interesting area to visit, as it offers a glimpse into the history and culture of the Jewish community in Morocco. The Mellah is also a great place for photography, as it offers a variety of picturesque scenes of traditional Moroccan architecture and daily life.
It's worth noting that the Mellah is a residential area, and it is important to respect the privacy of the residents. Visitors should also be aware that some areas of the Mellah may be closed to the public, and it is always a good idea to check the official website for more information on opening hours and rules.